New Car Prep / Paint Protection Film on two Mclaren MP4-12Cs:
Page 1 // Page 2
The second Mclaren was picked up two days later. It is the same colour as the first (carbon black), but had slightly different options. On initial inspection the car actually looked like the paint was in better condition than the first, however initial impressions can be wrong.
This one needed a good silicone removal bath too.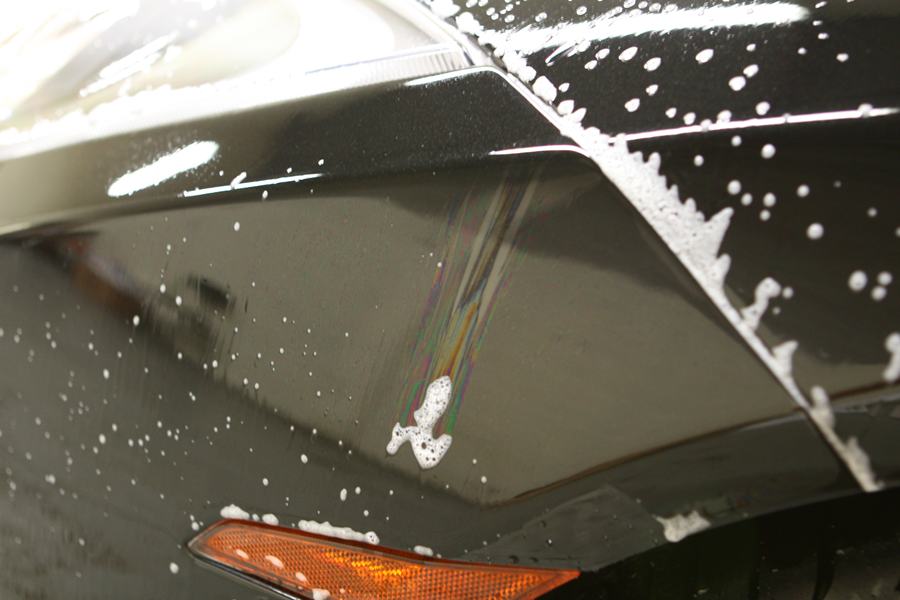 Below is a before video of the second Mclaren, if you listen to my silly audio you'll notice I originally think this one is in better shape than the first.
I was wrong...This car had a similar amount of buffer trails and DA sanding marks, but it also had a large number of moderate to deep scratches as well as some sort of etching on the roof, rear quarters, rear deck, spoiler and blades. Something obviously got on the car during transport that etched the paint. The etchings themselves were only moderately deep, but there were quite a few, some were large, and many were in very inconvenient places. The process for this car was similar to the first with the exception of some reasonably heavy cutting on the areas with the etchings. Overall I spent about 14 hours compounding/polishing this one.
Some examples of the etchings refered to above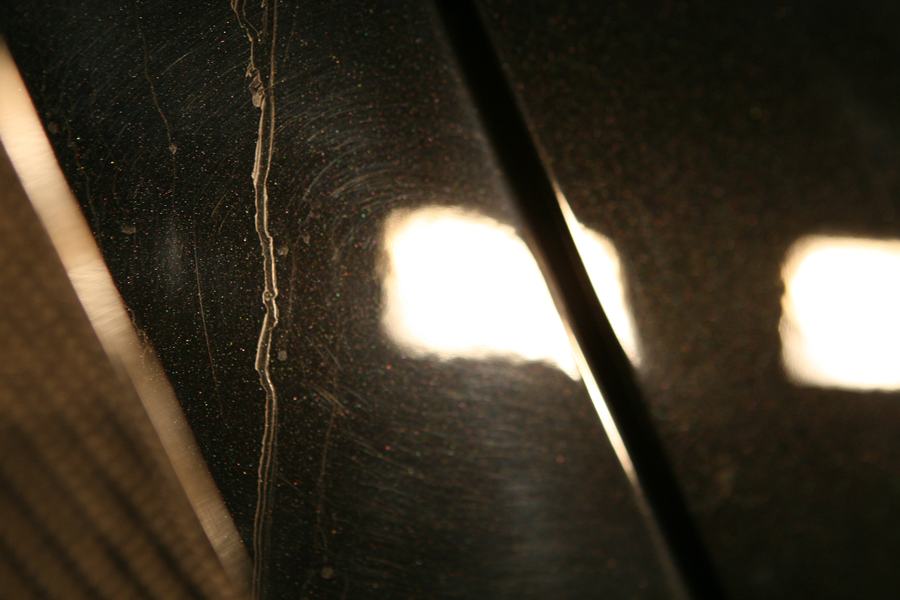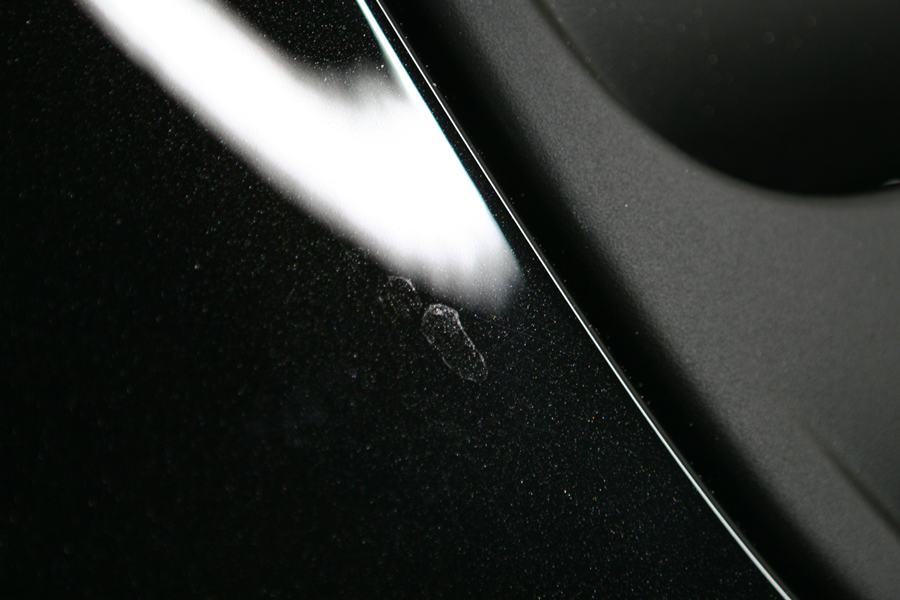 Before/after of the area pictures above.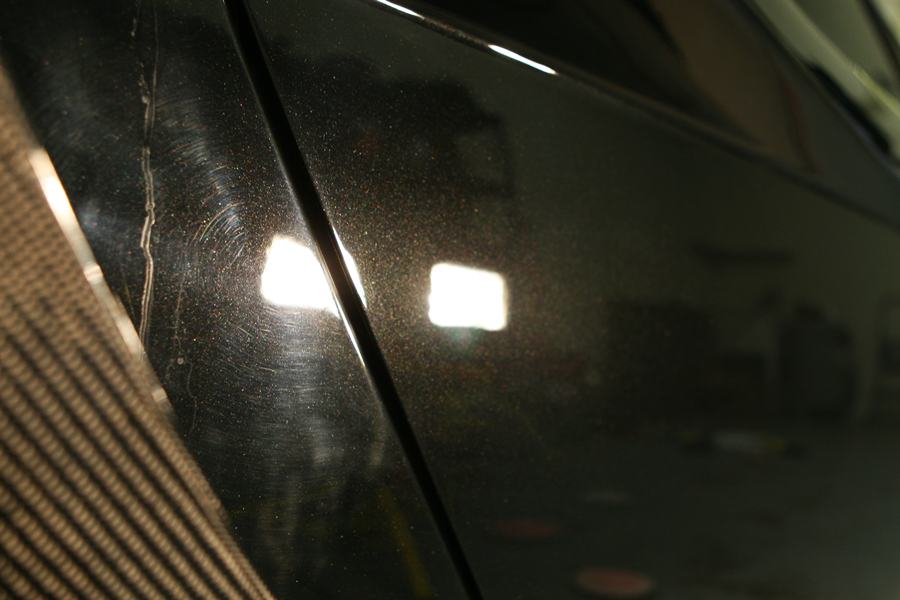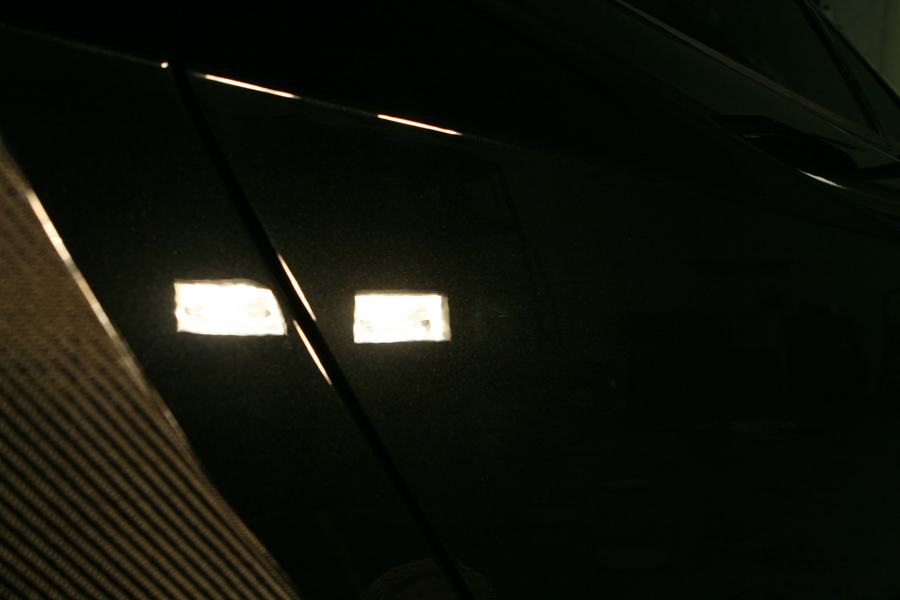 There were a quite a few areas with deep-ish marring
and...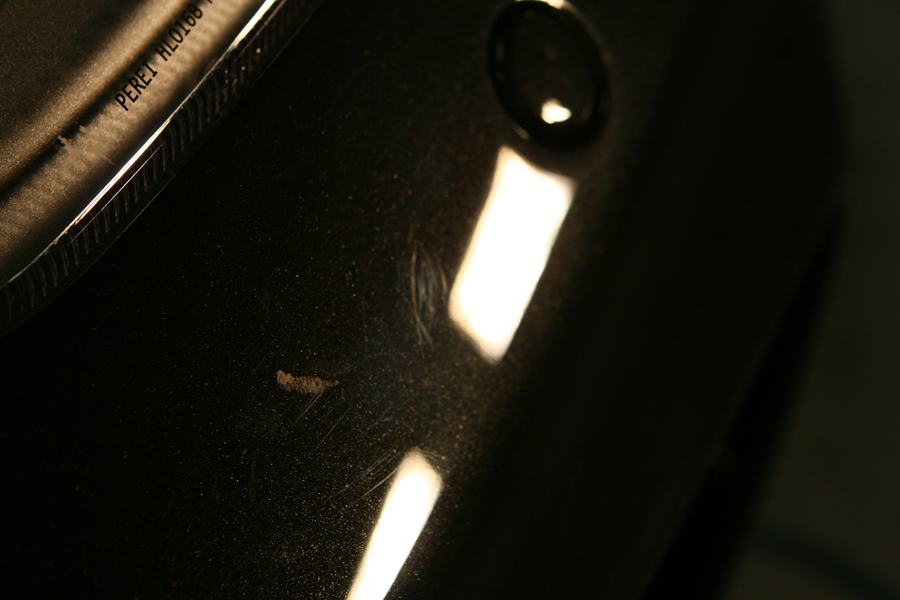 After...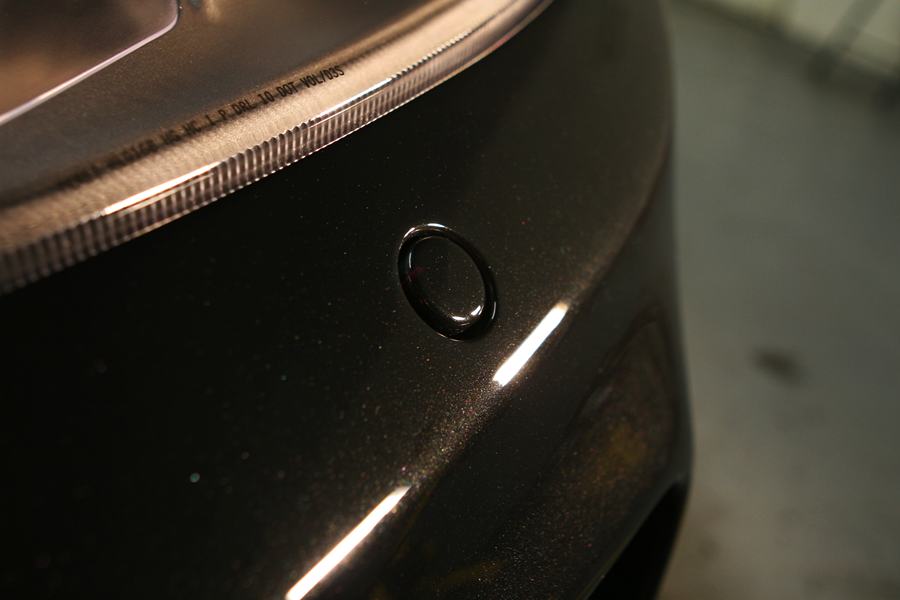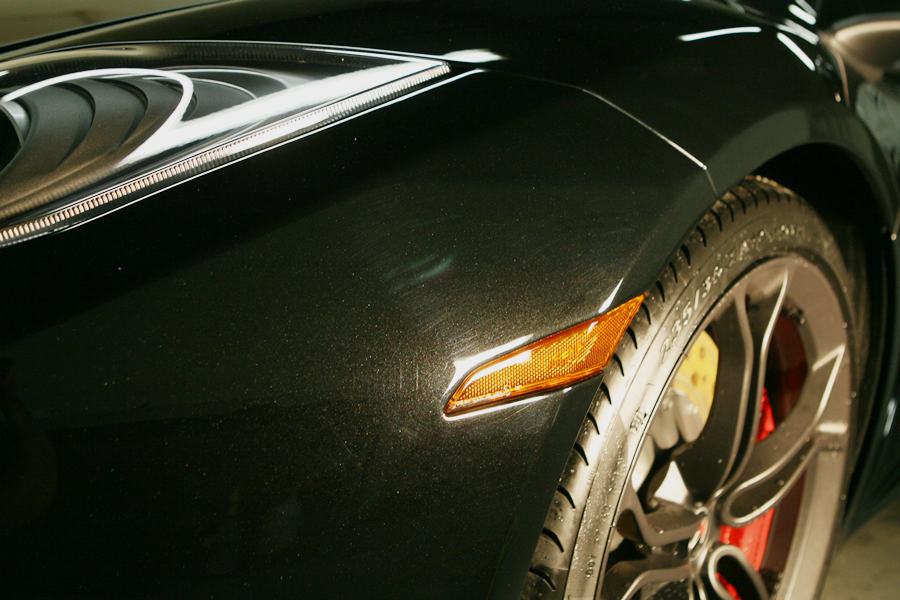 After...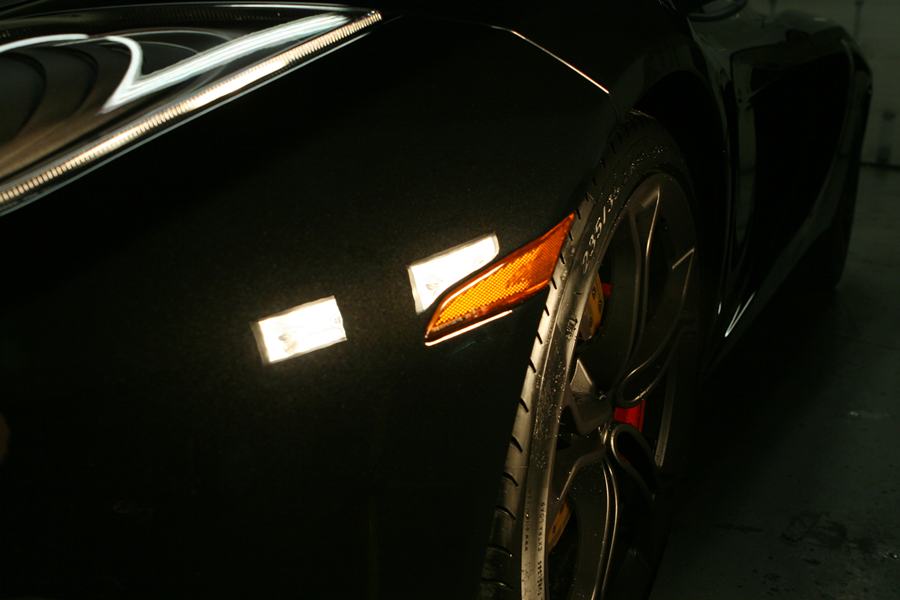 Not to be outdone, this one had some great buffer trails too.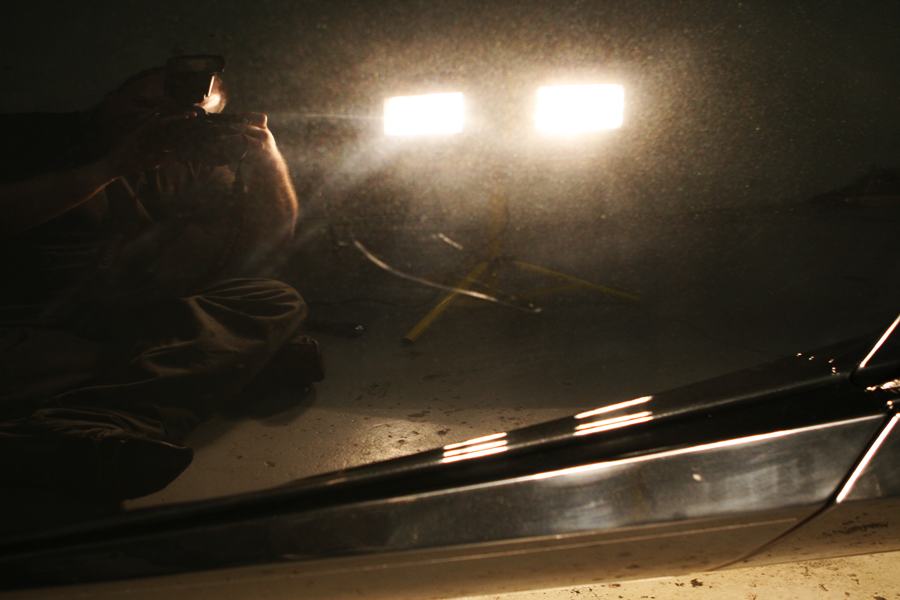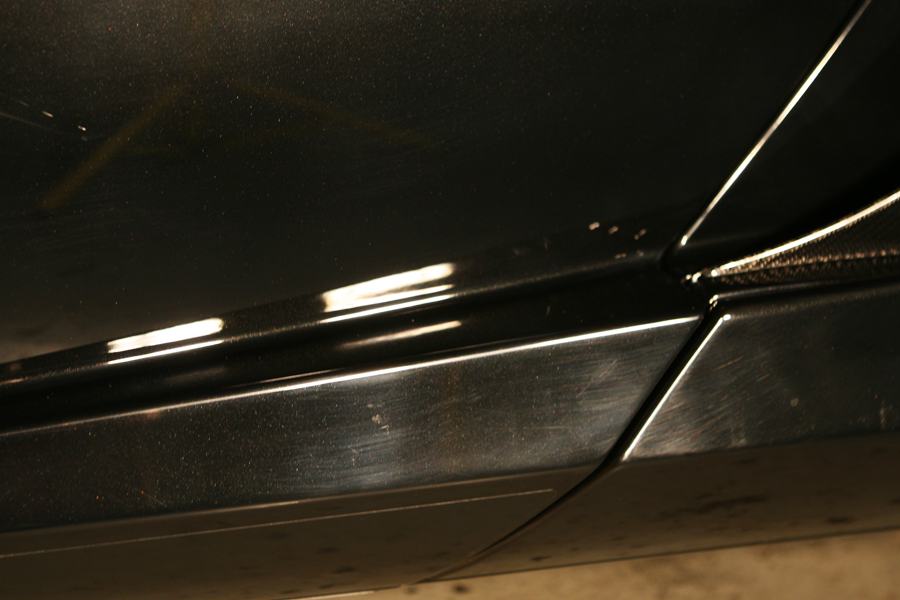 Sorted...
The blades were a mess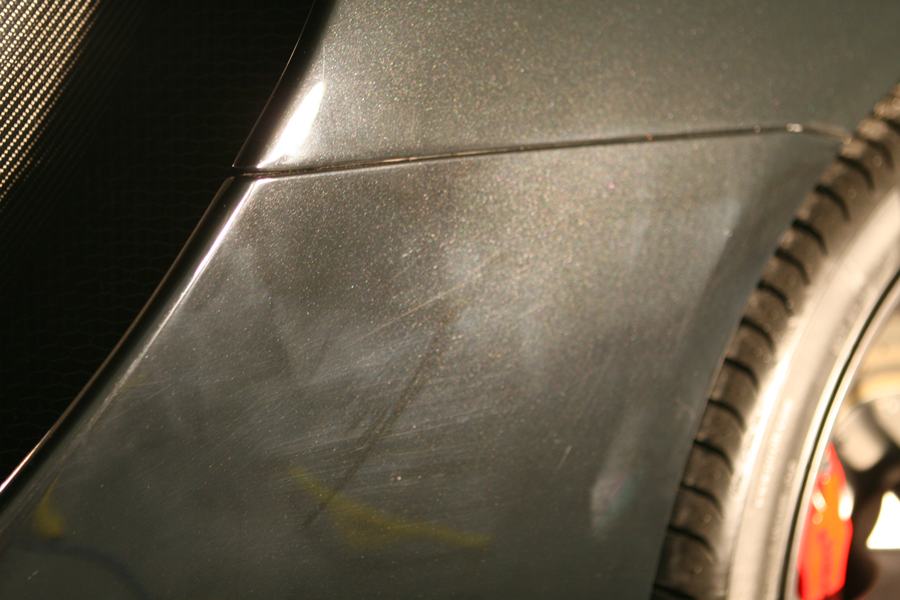 Better.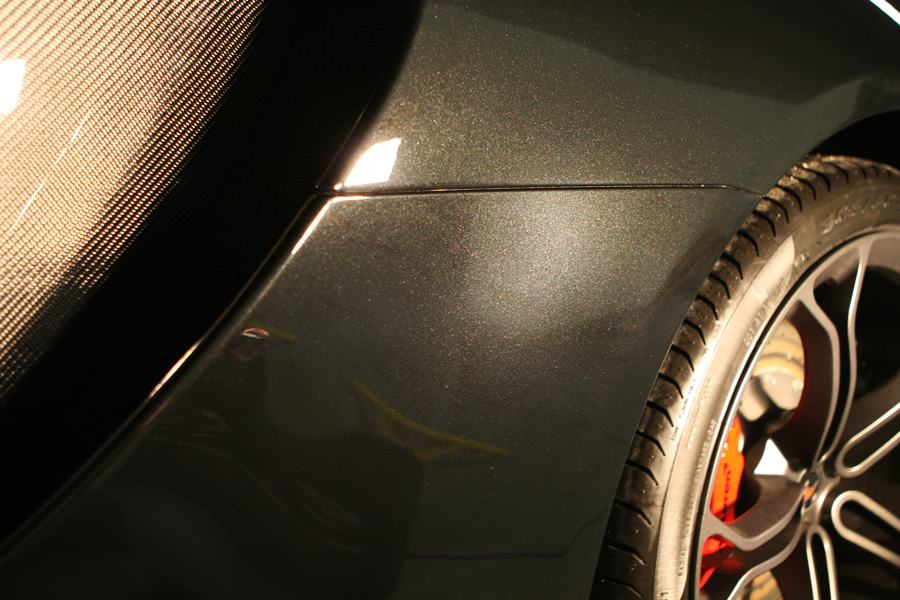 Sanding marks.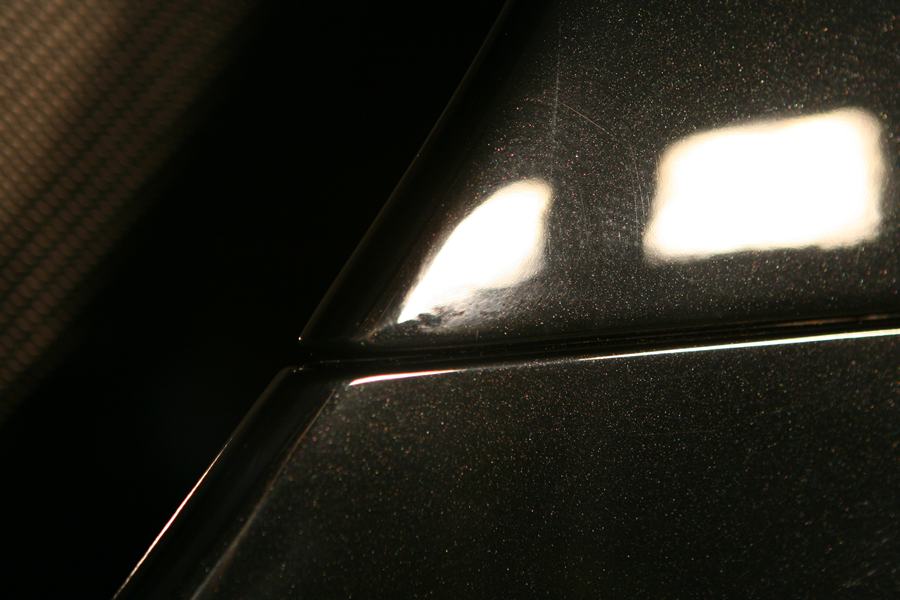 After.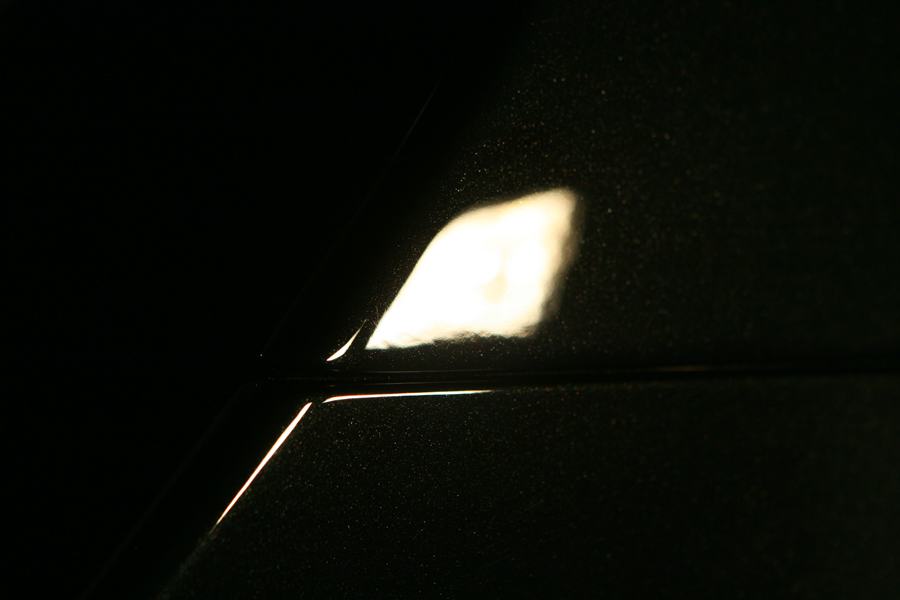 The bottoms of the doors on this one were similar to the first.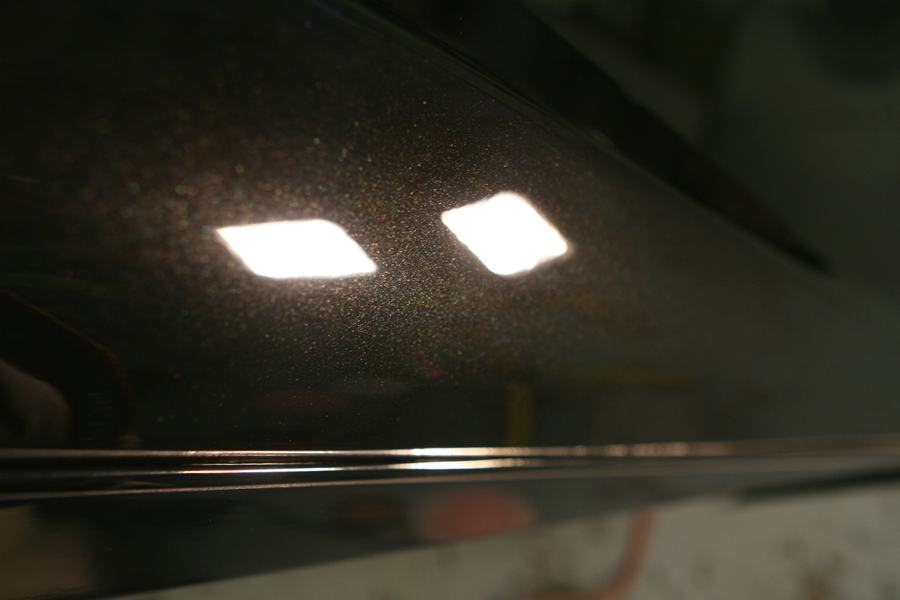 Apparently under the plate doesn't count!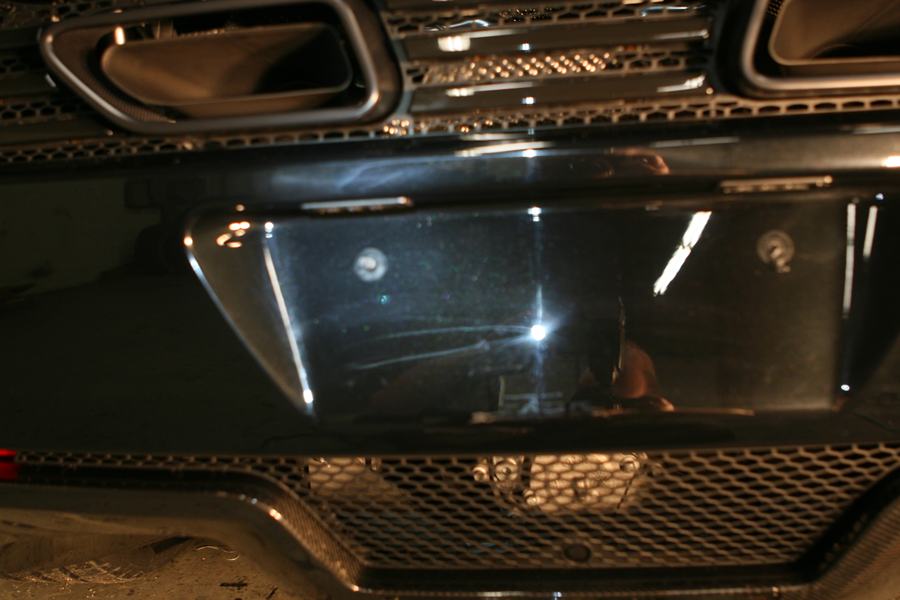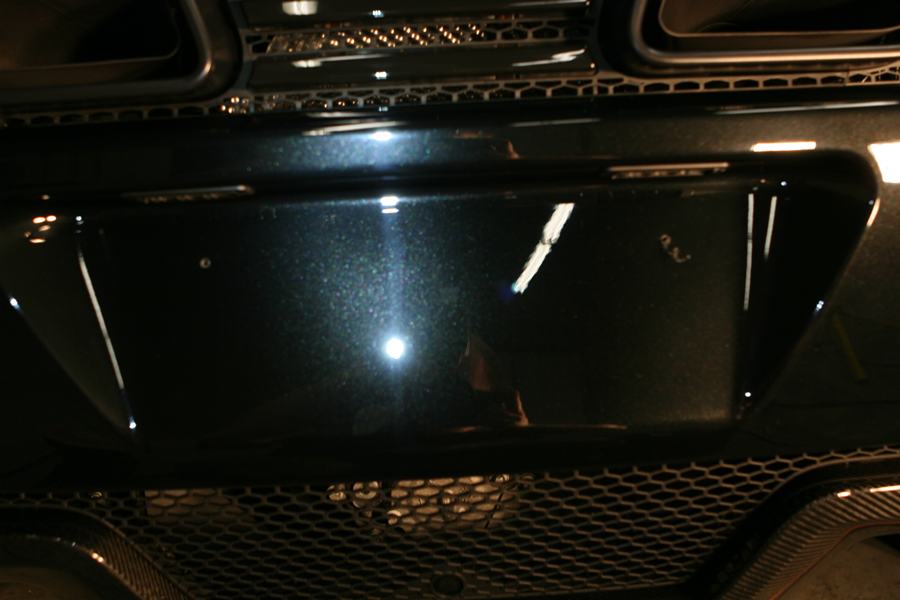 On this car we decided I would complete the Opti-Coat coating before Marco began his install. This made for one extra wash to remove any polishing oils, and it made for a late start for Marco, but it seemed to smooth out our work flow with the additional benefit of mitigating any potential waterspots/marring while the clear film was installed.
He loves making a mess of my clean cars!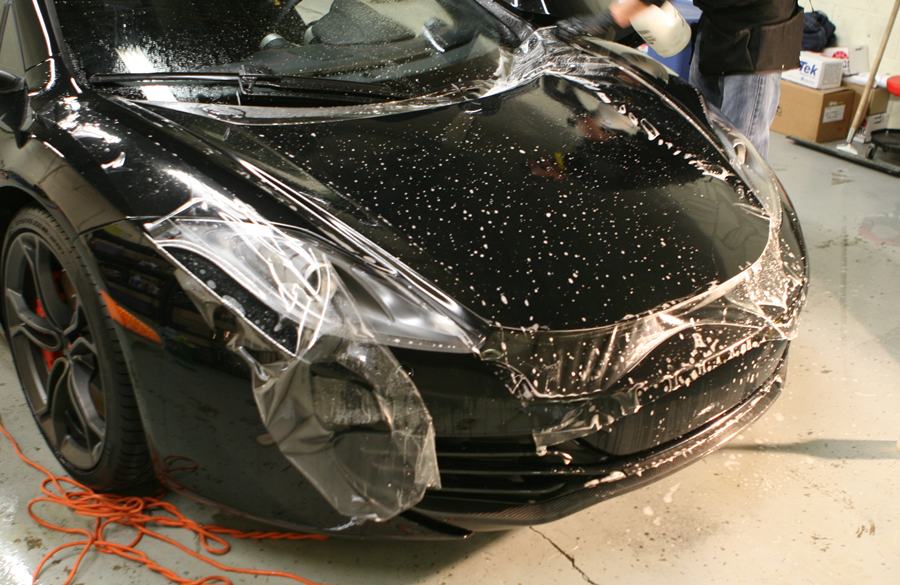 He kept going into the wee hours...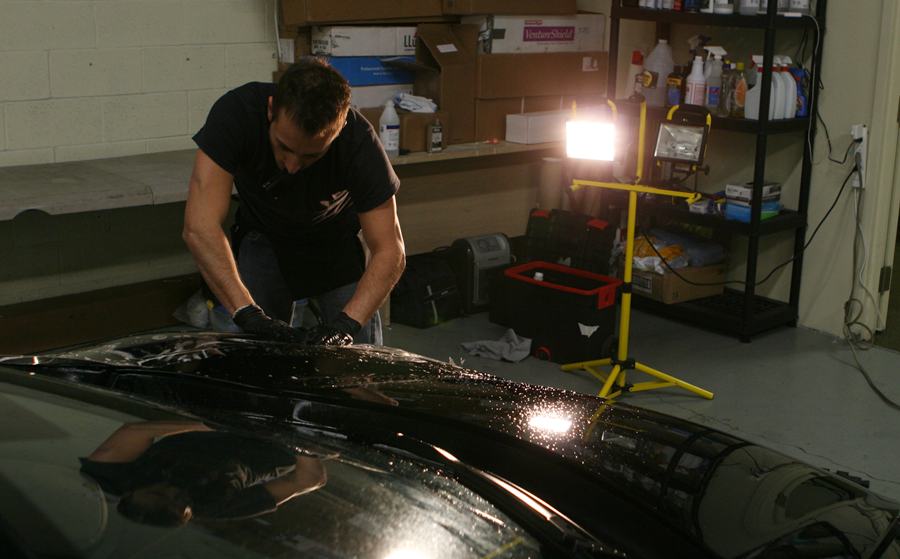 The next day I arrived and Marco was at it again, so I had to wait to give the car her final wash... but it was looking good!
More gratuitous Opti-Coat beading shots.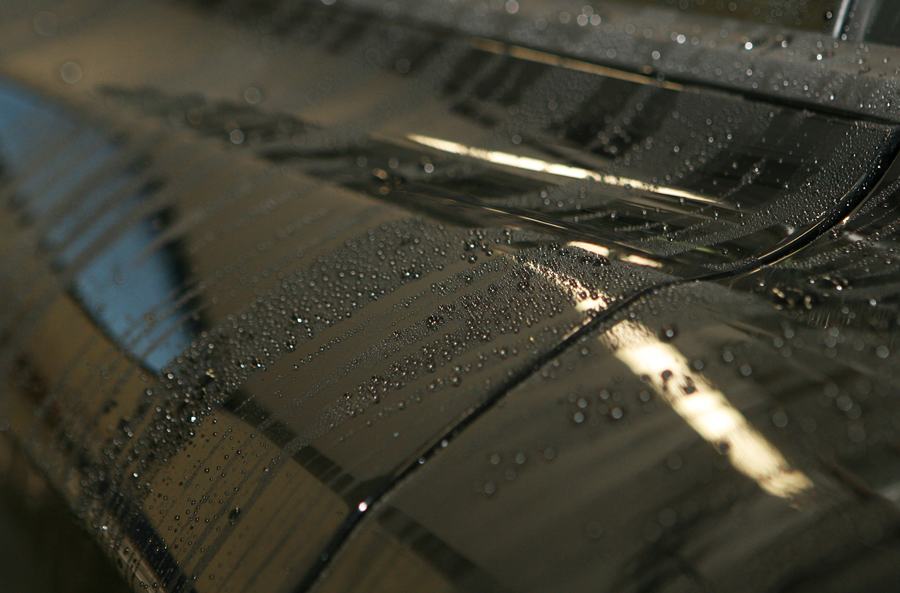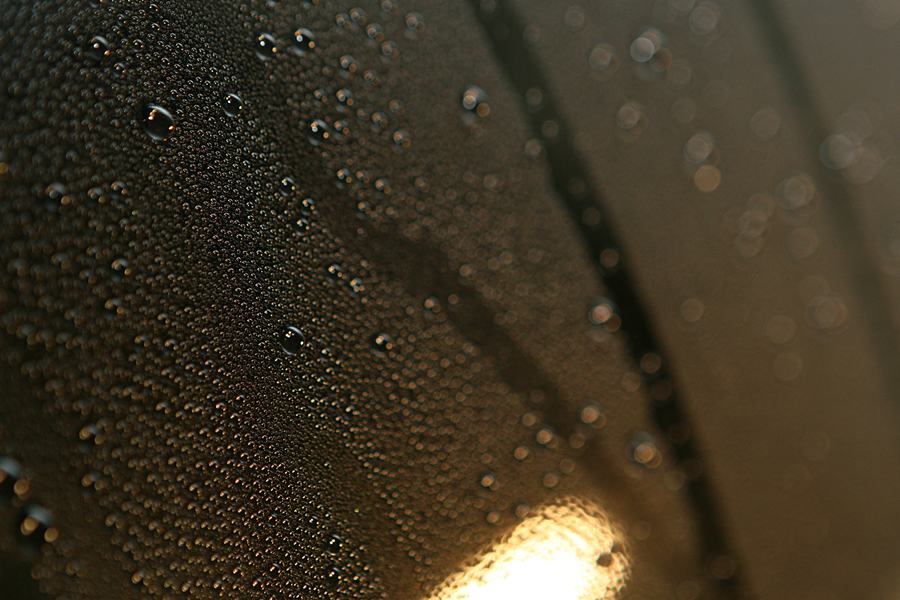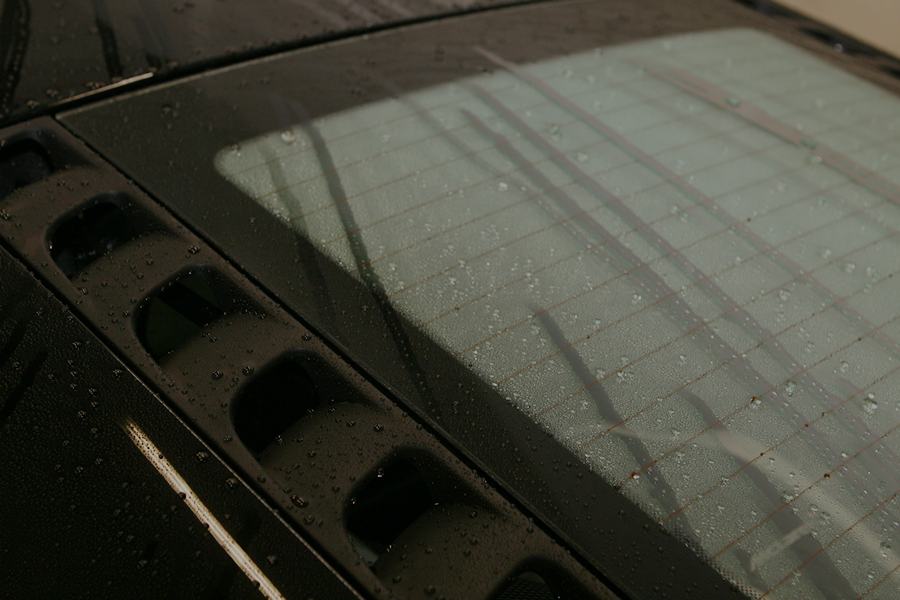 And this is a quick video I shot during the final wash of Opti-Coat shedding water. It's even more impressive with a regular hose!
All dry and ready to roll...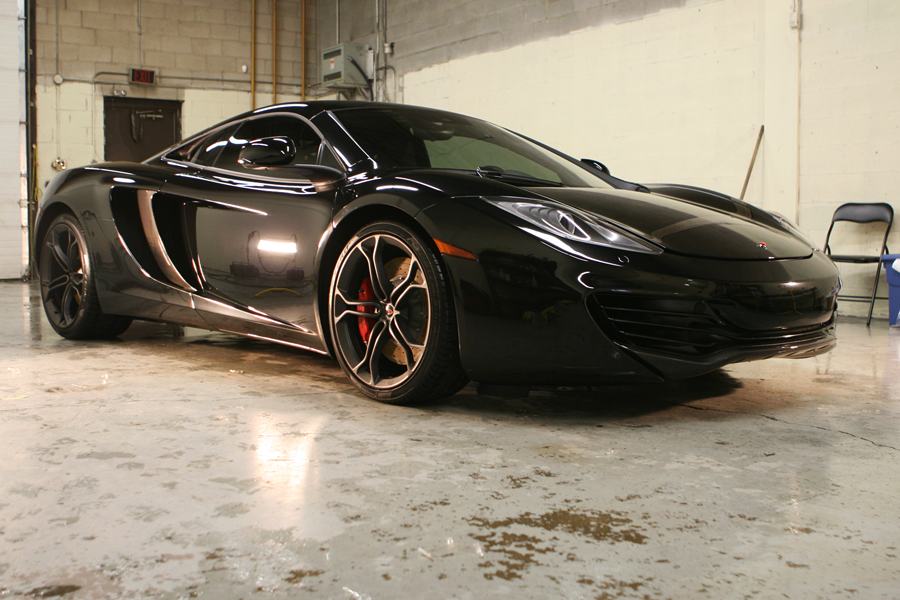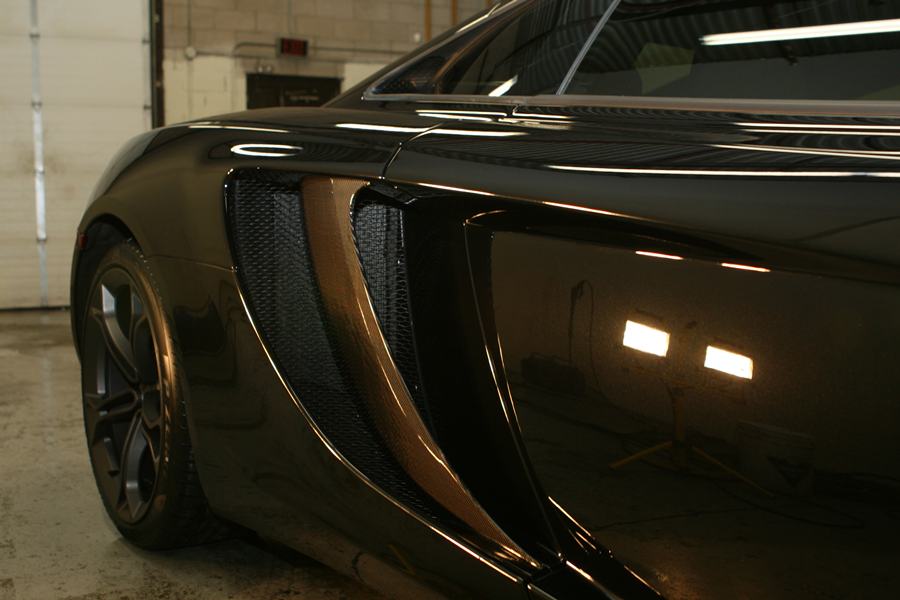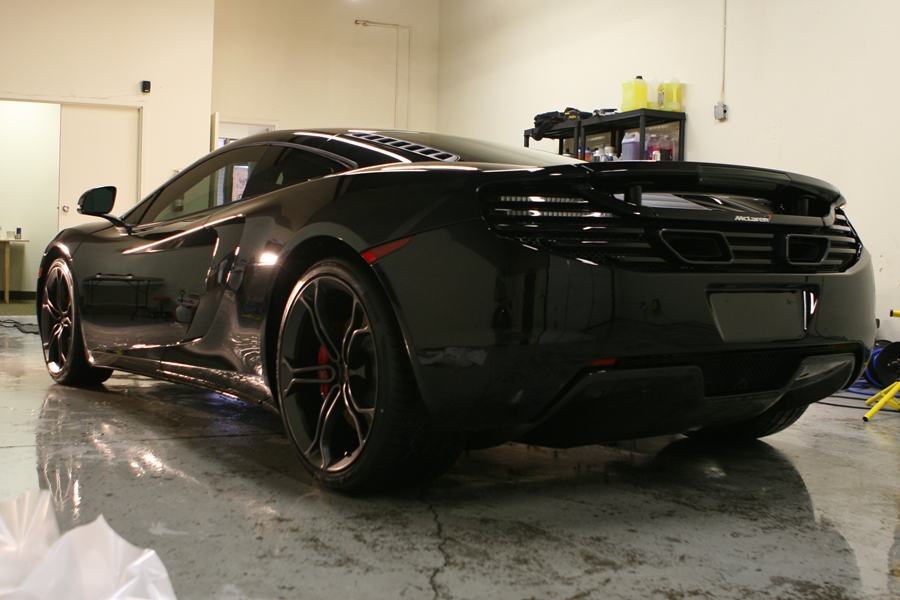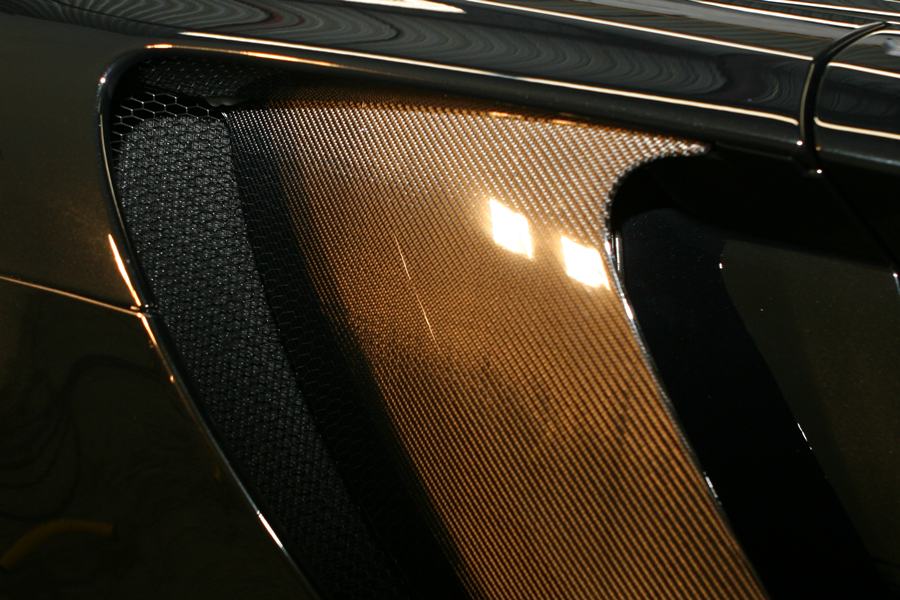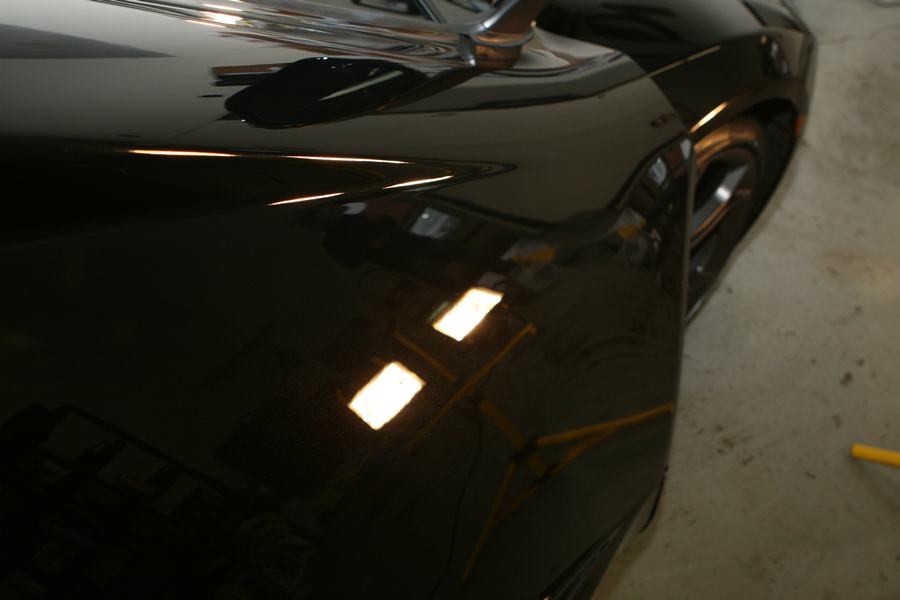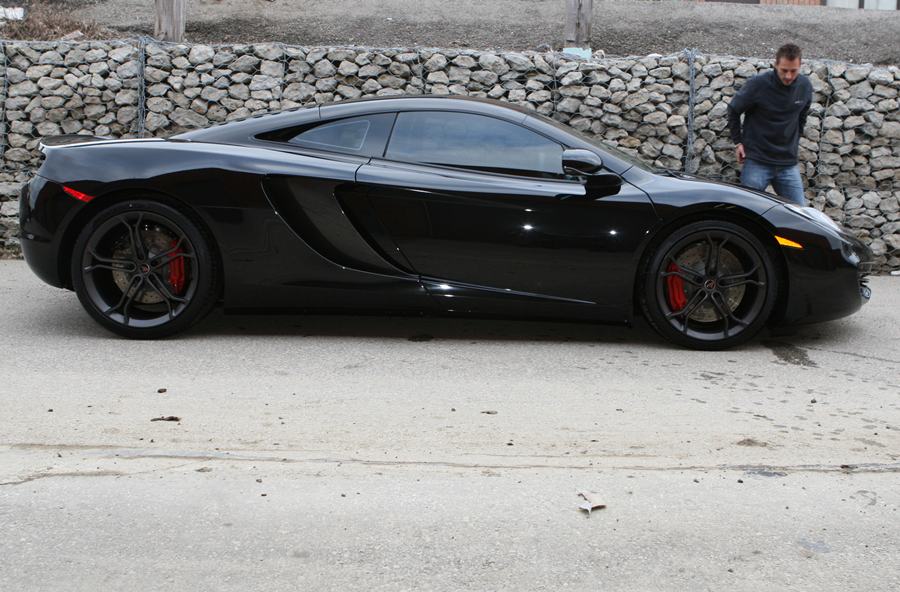 Here is the high definition after video.
Thank you very much for looking, questions and comments are welcome any time!
Page 1 // Page 2

Contact via e-mail or call 647-203-5164.